For sale is my reborn baby boy 20 inches and weighted. He has dark hair and comes in a winnie the poo outfit, he had a dummy and I got him about two years ago.
He just kind of sits in a corner and I am in need of money, selling him for £70, he has a bit of sentimental value, I got him when My Mum was ill, but I need the money.
Here is a picture of him, payment by paypal.
Will be sent out when paypal has cleared can be a week or more.
15 pound delivery for all packing and postage and any offers please post here or message me.
If you need more photos message me.
You get him as is, no returns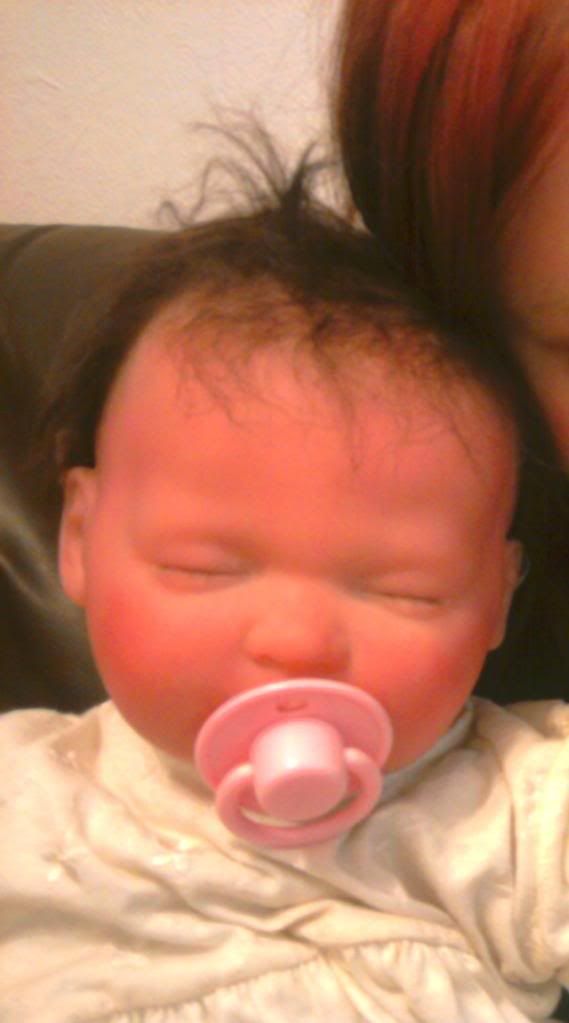 My ebay is lovejtill if you wanna check feedback for me buying off people, have sold dolls in pasta but bjd ones.